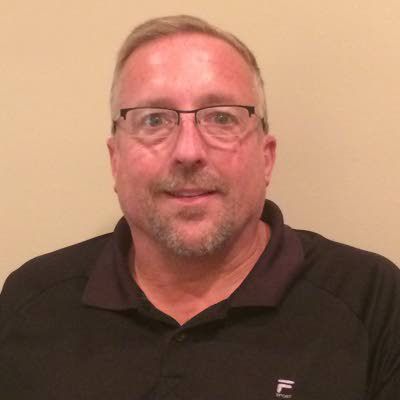 By Terry Flores
Scott Carney was on the precipice of losing it all.
A once-successful businessman, Carney, 50, of Kenosha, turned to alcohol to take away the pain when he lost his father to cancer in 2007.
But the downward spiral would continue. He had to sell his shares in his business, and his alcoholism threatened to tear his family apart.
But he's on the road to recovery now — like more than 23 million people in the U.S. who are in long-term recovery from alcohol and other drug addictions.
He will be among those participating and leading the charge for those in recovery in the two-day "Weekend of Hope" Friday and Saturday in Kenosha, featuring syndicated columnist William C. Moyers as its guest speaker.
Scott's story"After my father passed away, it got really bad," said Carney, who is now a consultant helping families and people with addictions and recovery.
Carney has been in and out of treatment over five years and has battled his addiction through outpatient and in-patient treatments and with the help of a 12-step recovery program.
Despite the earlier treatments, a little more than a year ago, he relapsed and found himself at a crossroads with his family.
"I came to the point where I was so far down. I was emotionally bankrupt, spiritually bankrupt, physically bankrupt," he said. "It (alcohol addiction) overtakes your brain and your soul. There's places I wouldn't have been if I wasn't drinking."
While his family was part of the solution, he knew he would need to be, too.
"My family basically came in and said, 'You will go to treatment again.' This is a family disease. They loved the person but hated the alcoholism," said Carney, who has been married 25 years to Annie and has two sons, Joe, 16, and Matt, 15.
"I couldn't possibly lose my family. I'd lost enough, and I decided I wanted to be part of the solution rather than being part of the past," he said.
Getting helpCarney spent 13 months in treatment and transition in Minnesota where he lived in a "sober house" with a man who was a very good friend of Moyers.
During that time, his wife, a regular reader of Moyers' "Beyond Addiction" column which appears Tuesdays in the Kenosha News, suggested that he get in touch with him.
"She said to me: 'That William Moyers guy, see if you can meet with him'," he said.
Carney and Moyers would meet soon after.
"I called my wife back and I told her: 'Guess who I'm going out with for dinner? William Moyers,'" he said.
'The Anonymous People'Impressed with his desire to effect change, Moyers told Carney to contact Guida Brown, executive director of the Hope Council of Kenosha. That contact led to Friday's presentation and panel discussion for "The Anonymous People," a documentary focusing on people in recovery from their addictions to drug and alcohol.
Carney said he believes the community has to see what recovery is.
"I'm busier than ever these days. I choose to live in the solution. … The solution to alcoholism and addiction is right here — in society."
Weekend of HopeOn Friday and Saturday, Kenosha will celebrate the road to recovery from alcohol and drug addiction during the "Weekend of Hope."
Event include:
— Screening of the movie "The Anonymous People," 6 p.m. Friday in the Todd Wehr Center at Carthage College, 2001 Alford Park Drive. Cost is $10. The movie looks at addiction through some of the more than 23 million Americans who are in long-term recovery. A panel discussion will follow, featuring William Moyers, author and vice president of public affairs and community relations with the Hazelden Foundation/Betty Ford Center.
— Rally for Recovery, 10 a.m. to 5 p.m. Saturday at Pennoyer Park, 3500 Seventh Ave. The rally seeks to support and end discrimination of those in recovery. Events include an awareness walk and presentation of the Recovery Bill of Rights. This is a family event, with games, music, face painting, a massage therapist and Kenosha County Sheriff's Department demonstrations.
For more information, call 262-658-8166 or email info@hopecouncil.org.
Source: KenoshaNews.com